Well, a real contrasting week this week. Some real good mood changes for the better, but some real lows too.
Monday and no sooner had Doreen arrived that the girls took the dogs for a walk to make the most of the good weather. Rachel (OT) came at 1.30pm and Rachel and kp discussed starting to go out to places to try and build kp's confidence up.
Tuesday was an interesting day. Doreen had supervision which is basically a session with her boss to discuss how things are going. In a nutshell, various things were discussed, the upshot of which was that Doreen resigned her post with immediate effect. When Karen heard the news from Syd, she was pleased and it had a significant positive impact on kp's mood for the rest of the week. The downside is that losing the support worker means it's much harder for kp to get out and about and walking the dogs is off the agenda. It's a real shame it didn't work out, because Doreen had done some great work with Karen around the house and the garden.
Doreen and kp were due to meet up with Steve at the local fitness centre, but instead, Steve came to pick Karen up to take her to the centre. This week they had a Balance Assessment to do. Things like a timed run of 20m, a safe fast walk on normal feet and tiptoes (no heels), over an obstacle (steve's shoe) etc etc…..It went really well by all accounts and Steve was amazed at Karen's tiptoeing. What's a little bit weird is that for the very first time on the previous weekend, we had walked the dogs and kp had thought to herself "I wonder if I can run". Anyway, she gave it a go and my answer would be "not really".
When she did it with me, she was laughing at herself and I believe she was in hysterics when she was showing steve her "running". Really good that she can laugh at herself. I think she ran 20m in 7 and a bit seconds, but she couldn't be 100% sure this was the time recorded.
Matt (the speech therapist) came later in the afternoon and they worked on more role plays for telephone conversations. It was his last session and kp was sad to see him go, because he had really boosted Karen's confidence on phonecalls and given her some practical tips to make things better when dealing with people on the phone.
Wednesday, kp and I went to see Jane at the Lansdowne Clinic. kp's homework was to maintain a Sleep Diary. This had shown the sporadic nature of kp's sleep all week. One of the things it highlighted was how many times kp woke up with nightmares and/or cold sweats. So, to help with this Jane gave kp some practical advice on how to deal with nightmares. She also suggested moving one of the tablets that could cause sweating, to earlier in the day as a trial, which we have just started doing as I type this. I will try ad report back on this in next week's blog.
Thursday and Syd came. Unfortunately, kp had incorrectly set her alarm for 9pm (instead of 9am), so Syd was waiting in the car for a while. Marie, the dog walker (who has hearing difficulties) had arrived to take the dogs for a walk and came to wake Karen up. She was shouting "Karen, Karen, Karen" which woke Karen up. Karen came out of the bedroom, to see Marie, shouting Karen into the cupboard where we keep the towels. Marie had thought this was a bedroom.
kp was in stitches when she told me this on the night-time. LOL.
Anyway, kp called Syd in and they discussed the advert for the new Support Worker. kp was keen to stay motivated generally and made sure she completed all her exercises and tasks from all the professionals. Well done kp !
Friday – Steve (physio) picked Karen up and took her to the fitness centre to carry on with the next level of assessments. Today, she had to try hopping and skipping. Well, it's fair to say she couldn't do either. Steve demonstrated skipping to Karen, much to kp's amusement. I had a go on the night-time, and there's something not right about a grown man skipping. I can see where she found the humour.
Unfortunately, there was a bit of an incident on the way home. Steve had to brake harshly and kp fell to pieces. She was in tears and very shook up by it. Steve did his best to console her and on the way back kp did her best to talk about various things, but she described herself as "talking rubbish". Steve was clearly concerned and recommended they carry on doing some more physio to take her mind off it, but kp's mind wasn't on it. Fortunately, Adele and Louisa had come over and that helped distract kp.
Once they had all left, kp's mind came back to the incident and she fell apart again. But, the good news is that even just a couple of days seems to have improved kp's mindset on this

Saturday and kp and I went to Newcastle Airport for my helicopter lesson (kp's xmas present to me). I absolutely loved it !!! It was a "never forget" kind of experience. The instructor (Scott) let me do some flying and initially I was a bit too rough with it, but after about 10 minutes I felt comfortable with it and flew us home – Thankfully, he landed it !
kp took this amazing picture !!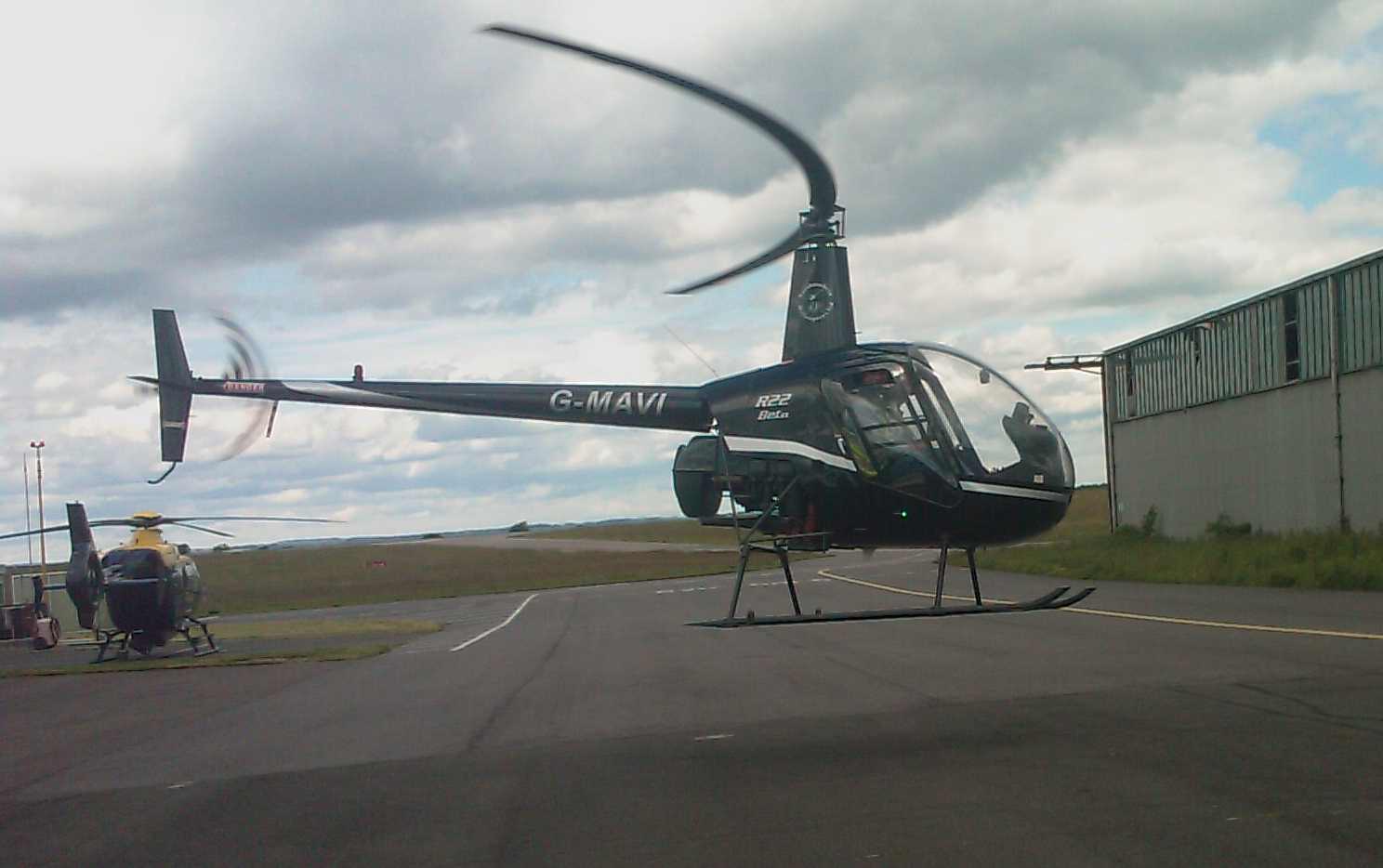 Here's another one……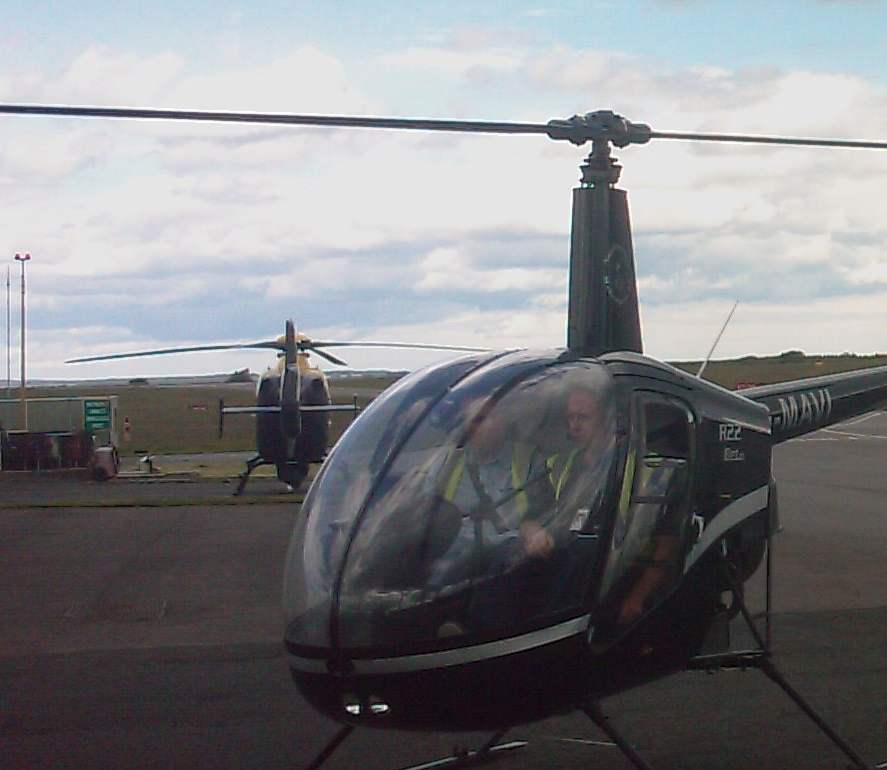 Last night, because we had had a late breakfast after the trip, we skipped Pizza. We watched a film and Big Brother.
Another bad night's sleep for kp (par for the course)
Today, we walked the dogs, but there was something not right with kp's body and we managed only about 1/2 a mile and the last 1/2 of that she really struggled.
She had a migraine in the afternoon, so went to sleep for a bit. Film and Pizza tonight.
Tomorrow we have the MDT. This is the meeting where all the specialists come to the house, plus the solicitors from both sides. Should be an interesting day. It should be really positive, because kp has done so well !