Well, I was the Support Worker this week as Nat was away on hols and Adele couldn't cover as she was sick – get well soon Adele. It's mostly been a good week, a few tears, but also some good laughs too.
We had the week all mapped out. Karen had done the planning with Nat the week before. I was given my rota and was ready to rock'n'roll.
Monday and the first order of the day was to take kp to the gym and record her progress. 20 minutes of treadmill spread over 2 sections, some rowing machine and some cross-trainer which she finds very hard. Then it was back to the house for some house cleaning. Then a spot of lunch, before we did some auditory attention training. It's this cd which Nikki gave us where kp has to listen to this bloke read out various numbers and, for example, kp may have to write a mark every time the bloke says the number 5 followed by the number 9. It's not as easy as it sounds as his pace can be quite fast on later exercises.
Basically, kp has to get 10/10 before we can move on to the next exercise. We got on to an exercise where the bloke was reading out numbers and kp had to record a mark every time he said a sequence where the number was followed by a number that was one up from the previous number. Karen _really_ struggled with this. Initially, it was the concept of what she had to do ie He would say…..
10 9 5 6 and she would make the mark, great, success, but then he'd fox her with…..
4 6 8 3 2 3 4 – Karen would make the mark after the 3 (as 3 is after 2), but would not realise the 4 was also after the 3 and make a mark for this.
When I explained that she shouldn't be just treating them as pairs of numbers and that every number counts, her scores improved, but she kept losing attention and missing ones out completely. We did this quite a few times during the week, but never got 10/10. I think we overdid it, she was so keen to crack it. Her frustration peaked on thursday, and we have left it until today (monday), when we'll be giving it another bash.
Tuesday was a trip to Seaham for physio. Good session. Small dog walk in the afternoon.
Wednesday was a trip to Costco to stock up and then Whickham Villa for some swimming practice. She did very well. Lots of laughs when I showed kp how if she did a certain maneuvre she would sink. kp finds it funny when I choke/drown – that's reassuring. More auditory attention training in the afternoon.
Thursday was another trip to the gym but for fat burn levels of exercise after a discussion with Steve (physio). We did some gardening too.
Friday and I'd arranged a flying lesson, and kp had plans to catch up on TV, but as I was waiting to be briefed by Steve (heli instructor), kp rang, upset that she couldn't get Sky working. Sky boxes are unreliable and need regurlarly rebooting (or that is our experience). Normally I do it, but it involves pulling the power cord out of the back of the Sky box and then putting it back in. Well, kp needed talking through this. I was on the phone to her for 20 minutes and she still couldn't do it. A combination of not being able to get on her knees, being unable to bend for a long time and her spatial awareness difficulties meant she unplugged all the wrong leads and couldn't get them back in again. She was as mad as hell, bordering on upset that the one and only day she got some time to herself she couldn't catch up on her tv. I felt like sh_t 'cos I wasn't there to help. It wasn't a good situation.
When I got home, kp was in lots of pain because of the 20 minutes of bending down etc…..It was so bad, she was on the oral morphine fix PLUS diclofenac and codeine. Not good. The pain continued on Saturday and Sunday, but thankfully it's been improving, but it's monday when I'm doing this blog and she's still not back to her usual pain levels.
Yesterday, kp got her chance to catch up on TV as I went diving with my buddy (another David) in Scotland. Here's some snaps and video…….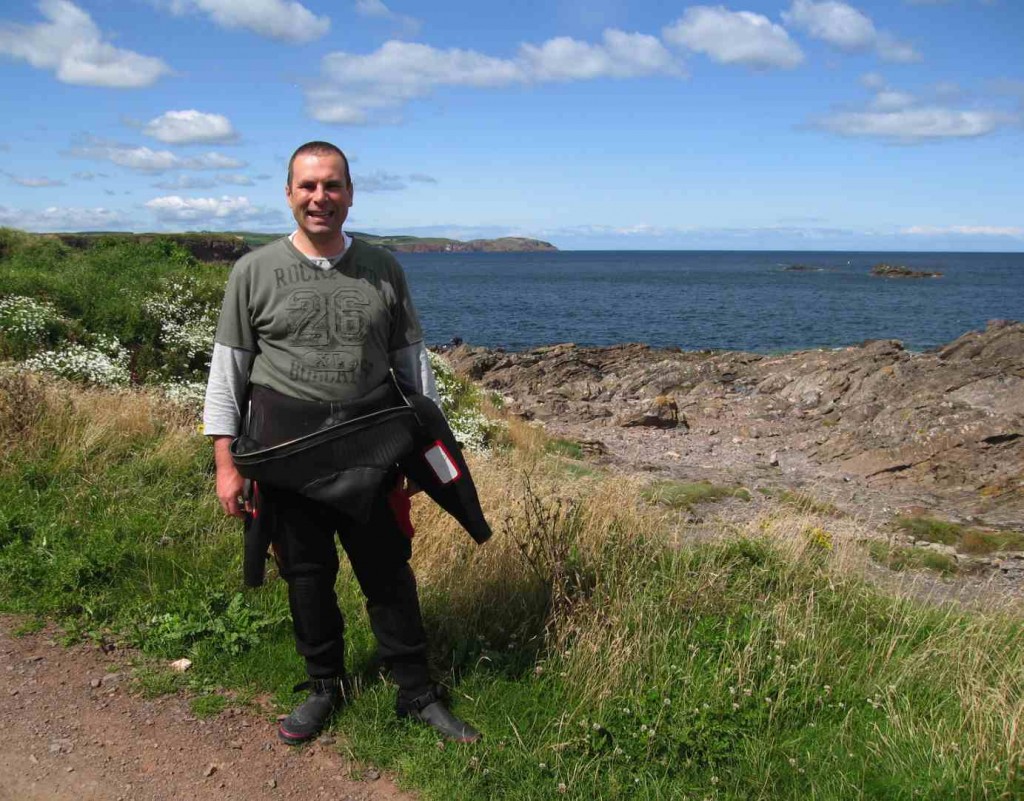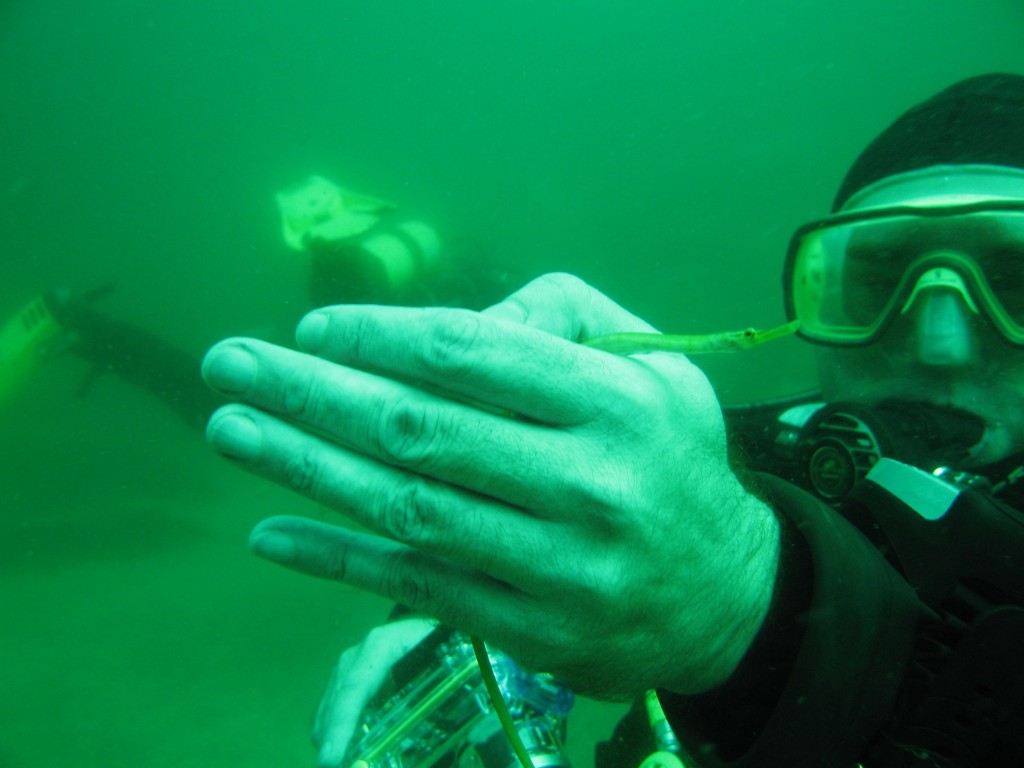 Another thing kp wanted to do yesterday, was to read about one of the witnesses of the accident. We had heard that one of the original accident witnesses was keen to know how kp was, and therefore, Karen wanted to know how she was involved in the accident. I referred kp to the entry in the blog. It was an accident witness by a lady whose name I changed to Dougal. kp had read this while I was away diving, and later told me she had been in floods of tears. She referred to her crying as a realisation and some reliving the event. She is going to discuss with the neuropsyche Nikki tomorrow.
Natalie is back today, yay ! So I can crack on with my heli theory revision, ready for the next test.