Lydia came over on monday. She brought cakes and they did lunch which was nice.
Tuesday saw my 40th birthday come and go. kp had got me more presents than I can ever remember. How she managed to do that is still a mystery, but I think some internet shopping and some assistance from Marie helped. Thanks kp.
With the recent pain issues, we had decided to get the pain medication changed. It needed upping. We had charted the patch usage so that we could tell the doctor what worked. He was great and told kp exactly what she wanted to hear, namely that "we haven't even scratched the surface as to the pain medication that could be deployed" or words to that effect. kp was over the moon.
Here is the chart I gave to the doctor, detailing when different level patches were applied. This level allowed kp to enjoy life (as best she can).
The doctor noted our use of patches to fix break-thru pain but felt that this would be better done with pills. So, in summary, he upped the Fentanyl patches to 150ug / hr, and gave her a load of "morphine suplhate" tablets to use for breakthru' pain.
The rest of the week she has been following the new regime. The 150ug patches seem to last 1.5 days, and then she starts on the morphine tablets (50g strength). The good news is that they are sorting the pain. The bad news is that they completely zonk her. She feels constantly exhausted and seems to spend her days sleeping.

Friday, Adele and the kids came over during the day. kp got up for part of their visit. Veronica came for the night time. I went to a work's doo on the night, and didn't come back until about 12.15am. Both vd and kp were asleep (very unusual for these 2). I was very tipsy and hadn't a key, so hammered on the front door to be greeted by a less than enthusiastic kp.
Here are some pics from the doo. I only took 2. All I can say is….."Helen……..hah !". That'll teach you for taking everyone else's picture !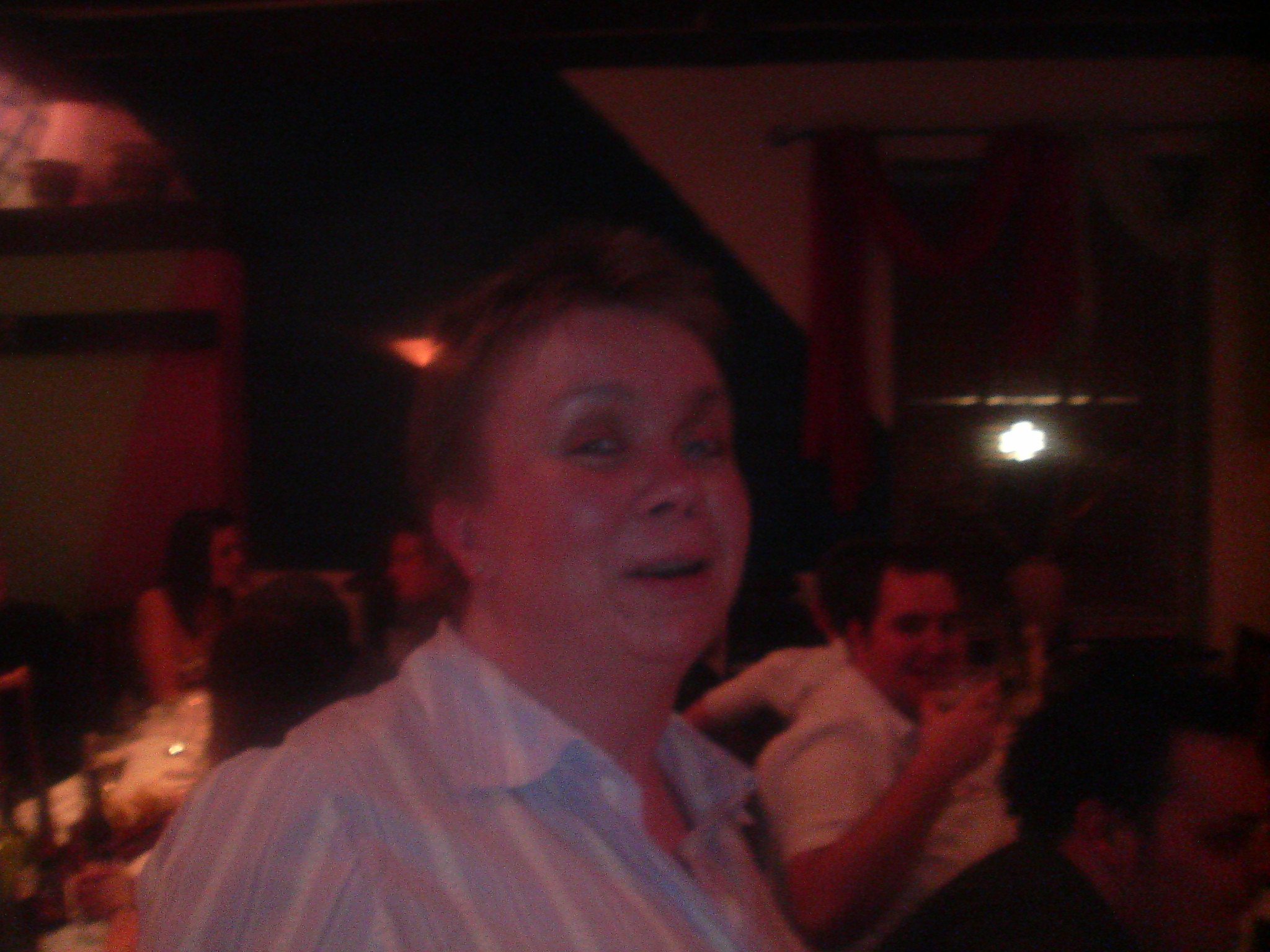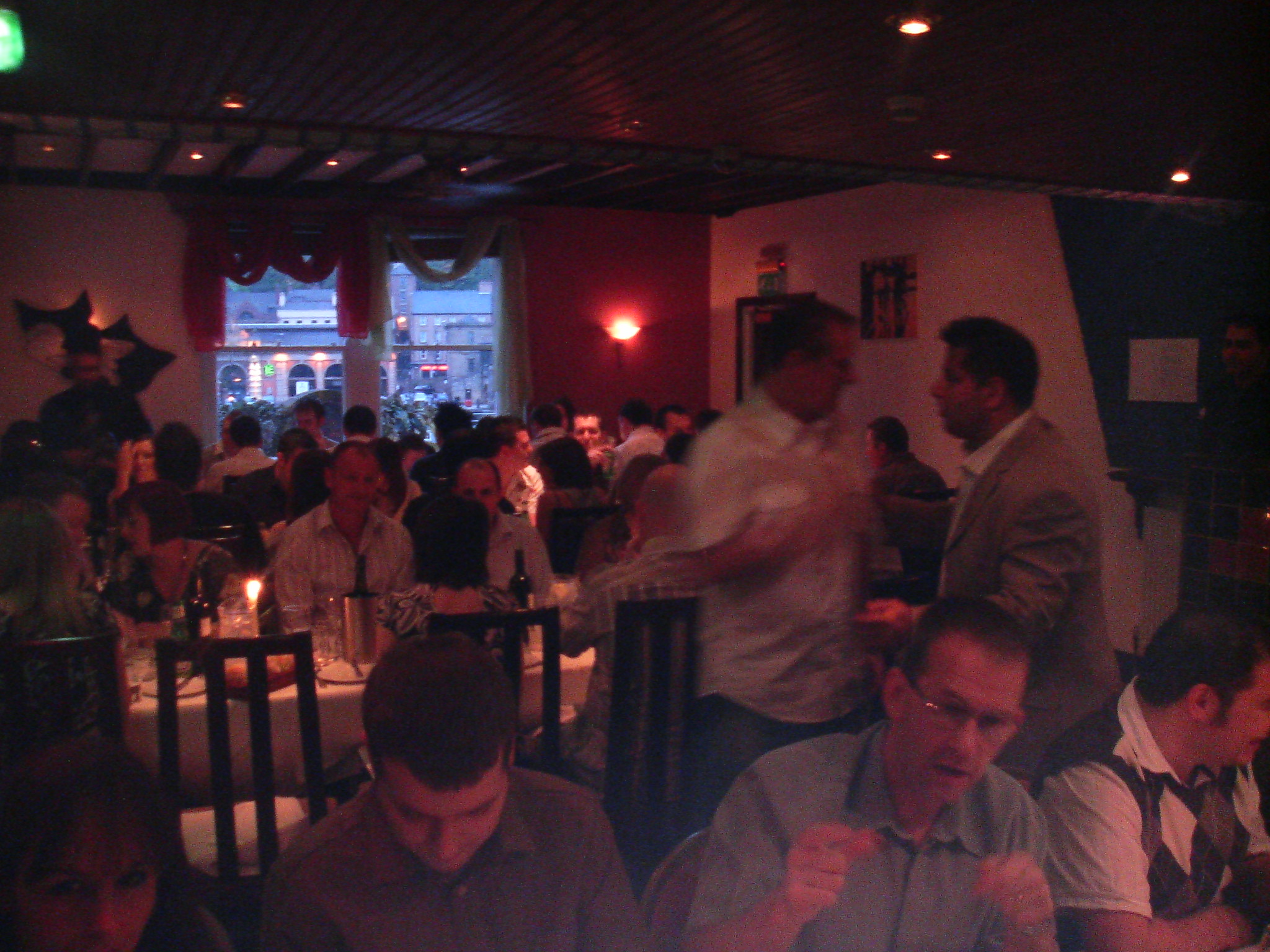 Saturday, we both slept most of the day, getting up in time to go to Irene and keith's (ronnie's mum and dad) 50th wedding anniversary.
Here is Michelle, Karen and Irene.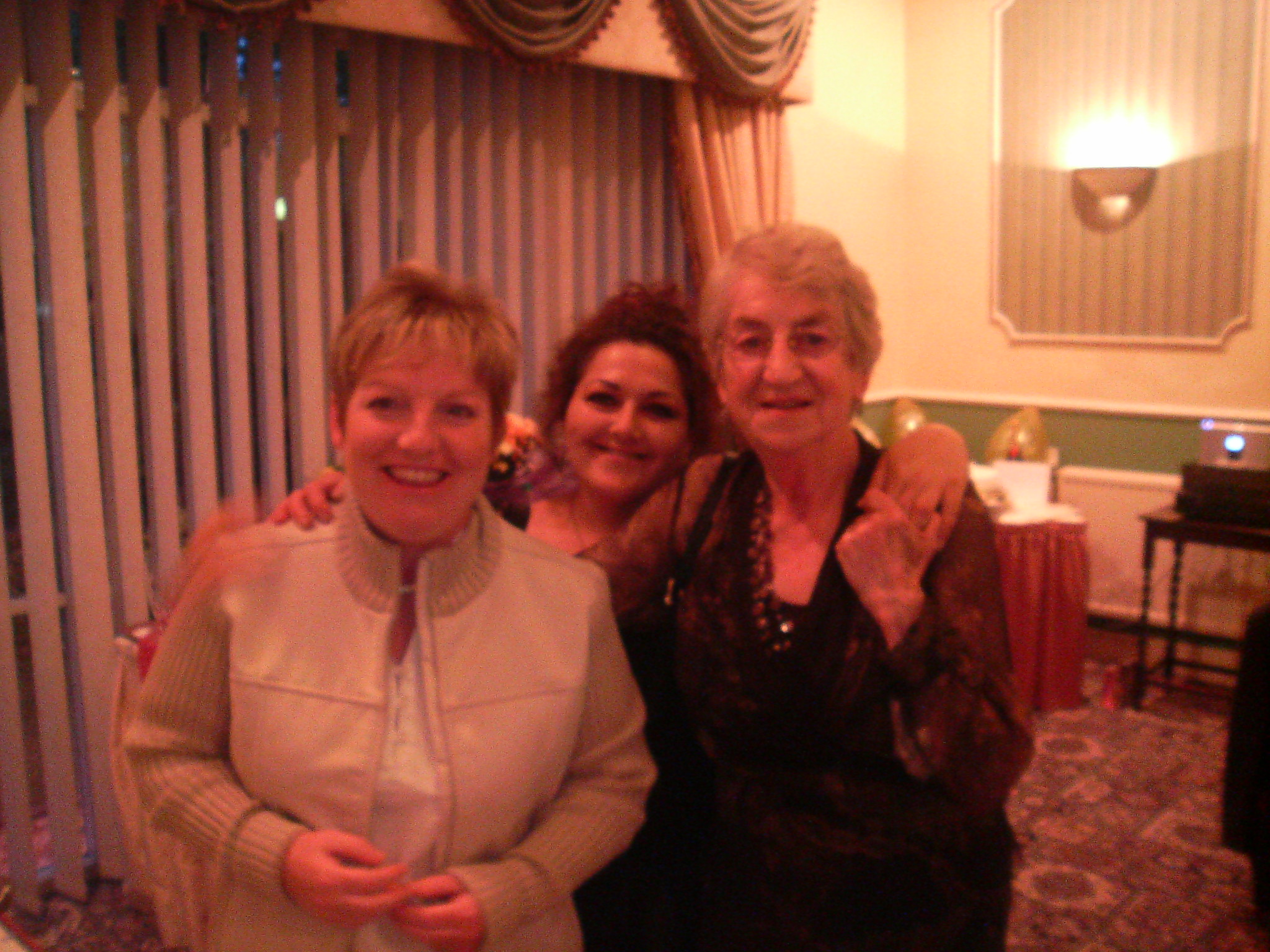 So, good week for pain, but not sure we have gained much with kp just a walking zombie