Monday was OT with Rachel with Natalie in attendance. Karen can't remember what she did

Natalie did a half day, because of other commitments, so I took Karen to the gym in the afternoon. She wanted to beat her previous records, which she duly did.
The next day she was in pain

Tuesday, and Natalie took kp to physio at Seaham. 1 hour of left-shoulder exercising, and an hour of learning new equipment, with Natalie being trained in how to supervise kp on the equipment.
Wednesday (day off), and kp was gagging to get her hair and nails done, and today was the day. It was really short when she came back, but much more manageable. In the afternoon, the girls took the dogs for a short walk.

Thursday, we were due to ring Dr Parry if kp's mood hadn't lifted, but it is evident now, that the dip last week was just that. A very short dip. She has been back to "cooking on gas" since the weekend – Which is great !

Natalie and kp went shopping at Sainsburys and Karen hated it. I don't think she had had much sleep that night, iirc, and she was knackered, and she forgot her fags, which didn't help matters. Jane Burns came over on the night time, for a conference call/clinic with vdfromboro on the night time. It was a jam-packed night. I threw the towerl in at about 10pm, and the girls were up until 2.30am. Jane stopped the night.
Friday was a big day. Syd came and took us to the solicitors in Newcastle for a big meeting. It lasted all day, and was quite upsetting for Karen who had to leave the meeting for a couple of hours. I can't go into any more detail at the moment, but suffice to say, it was an important one, but the case continues…. and will be continuing for quite some time.
Saturday was jam-packed. Ethan was coming for the night. We always find it exhausting. He talks incessantly, but we love him to bits ! Here he is at his dad's, with the new dog that Chris (dad) and Laura have…..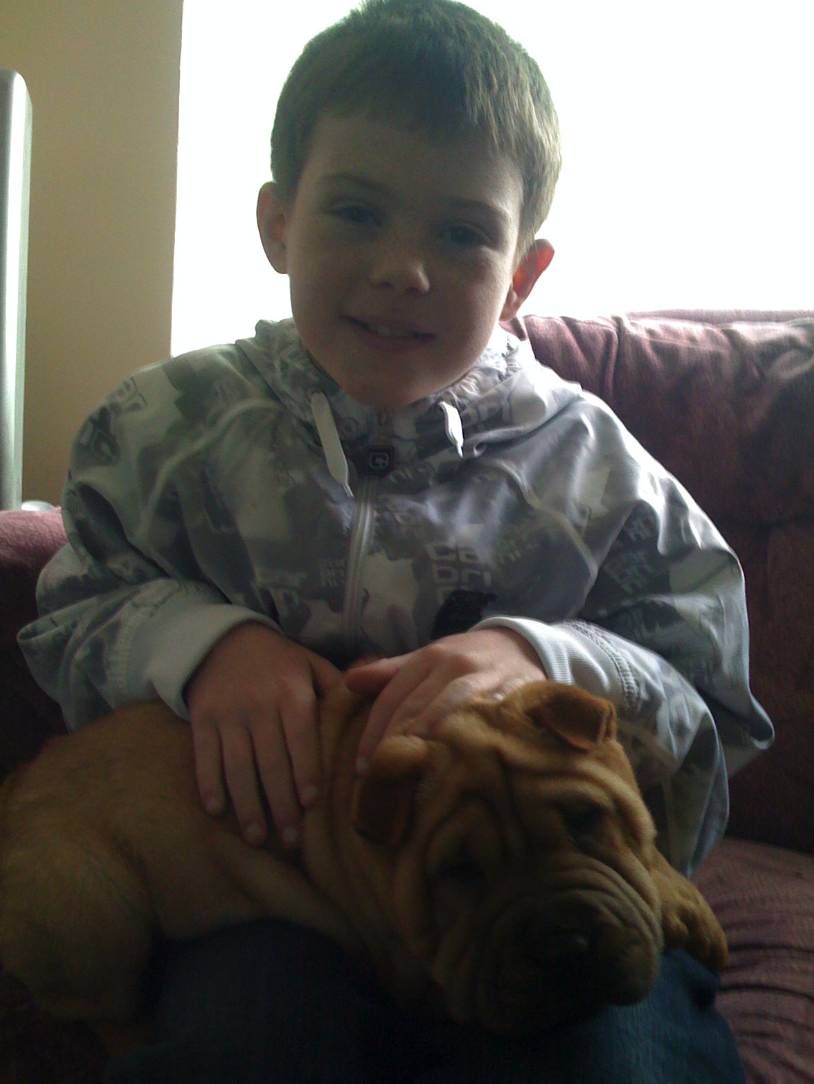 Lots of fun…..
We took him to see Michelle and Freddy, and I played footy with him while they caught up. Once home, one-by-one, we all had baths and got into PJs and had a pizza tea with an Indiana Jones film. Woz a good night

In the morning, Karen had been up all night, so Ethan and I took the dogs for a walk. Here he is showing how strong he is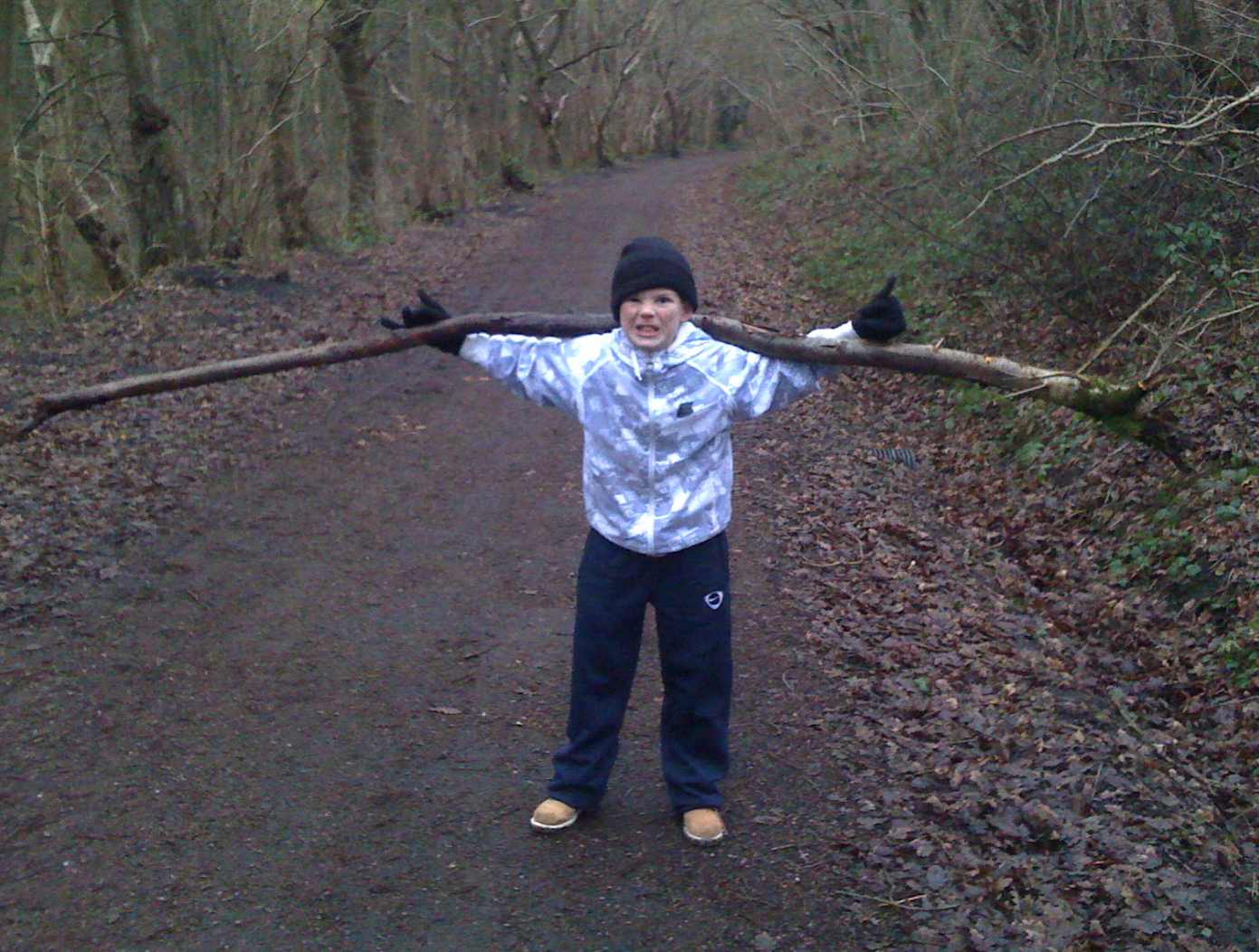 He's a pleasure to have and is very caring towards Karen, helping her do absolutely everything ! Well done Ethan !
So, it's quiet in the house again – YAY !
Karen is emailing Syd (she does a weekly email), and I am doing the blog, and then we will be having a relaxing afternoon.
Oh, forgot to mention, that we have booked a holiday at the end of the month. Egypt. 11 days in Na'ama Bay. I am going to do some diving, and HOLD THE PRESS, so will Karen (if all goes well). We have booked an appointment with a doctor specialist in diving who works at the Hyperbaric Chamber. He will assess her and see if she can go diving. The idea being that 1 or 2 instructors would be dedicated to Karen to ensure she is ok and she will do a bit of Open Sea diving. We are not getting our hopes too high, but it would make the holiday for both of us, if she can go ! It's something she really wants to do, and I am "praying" that it comes off 'cos it would be awesome !
Watch this space !