Submitted by

Stuart Anderson

on Fri, 16/02/2018 - 22:04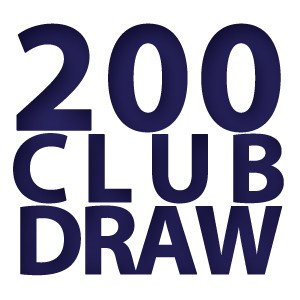 The '200 Club' began in the 1980's as a fund-raising scheme for the Forman Memorial Hall.  In that time, it has contributed around £400 every year towards the upkeep of the Hall.
This year we are doing things differently.
The new '200 Club' will be relaunched in April this year with bigger and better prizes!
Members will each pay £10 per year to become a member of the club. (That's less than £1 per month).  Each member is then assigned a number (from 1 through to 200) and will be given a ticket valid from April 2018 to March 2019.  
Each month three numbers will be drawn at an event in the Hall.  The prize money on offer will be:
1st - £50
2nd - £20
3rd - £10
Around half of the money collected will be paid back to the lucky members in prize money and the remainder will be used to help with ongoing upkeep costs etc.
Each month the winning names will be published in the Newsletter, posted on the Borthwick Water website and @FormanHall Facebook page as well as being displayed at the Hall.
If you were a member last year we will shortly be in contact with you to ask if you wish to join the new '200 Club'. 
If you are new to the Valley or have been a member in the past and wish to take part, please contact me on the details below.
Stuart Anderson
Hallkeeper
Tel: 01450 880222
Email: formanhall@hotmail.co.uk